Sky Tower is one of the tallest and most modern towers in the city located in the most luxurious residential area of the capital Santo Domingo, in the Dominican Republic. An additional privilege is that it has a direct view of the Anacaona park and the ocean.
The color palette is based on a neutral range in different shades of gray with materials ranging from marble, aluminum, glass and wood in different shades.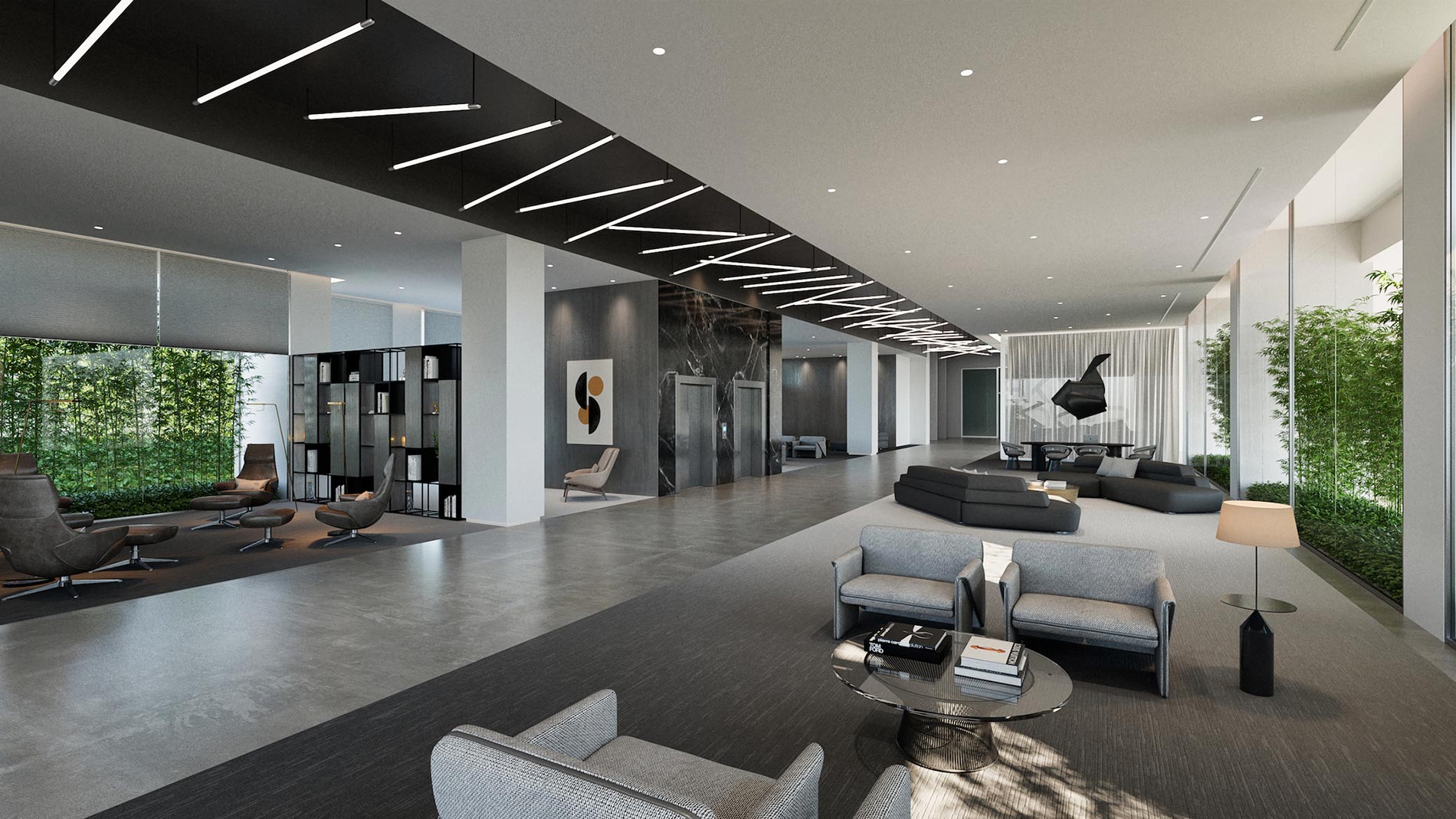 We wanted to create an atmosphere of luxury and modernity inspired by the architecture of the great capitals of the world.
It is dedicated to a client who values comforts and above all privacy. In this sense, the main challenge was to create a diversity of spaces so that the resident can have privacy and at the same time the option to relax, have fun and also work in public areas feeling that it is an extension of their own space.